Below is a collection of more advanced tips and tricks for printing our visors. They have been graciously contributed by members of the 3D printing community. Thank you to everyone who took the time to share their knowledge!
Be sure you have already tried our suggested print settings first:
https://botcamp.org/2020/03/22/3d-printable-healthcare-visors/
Maximize Printer Bed Capacity
Difficulty Level: Easy
Try and fit as many visors as possible on your print bed by using combinations of the Full and Small models.
Printing multiple visors at once doesn't speed up the actual printing process. It reduces the frequency of time spent in between prints collecting parts and resetting your printer.
Overall, this does save time and improves convenience.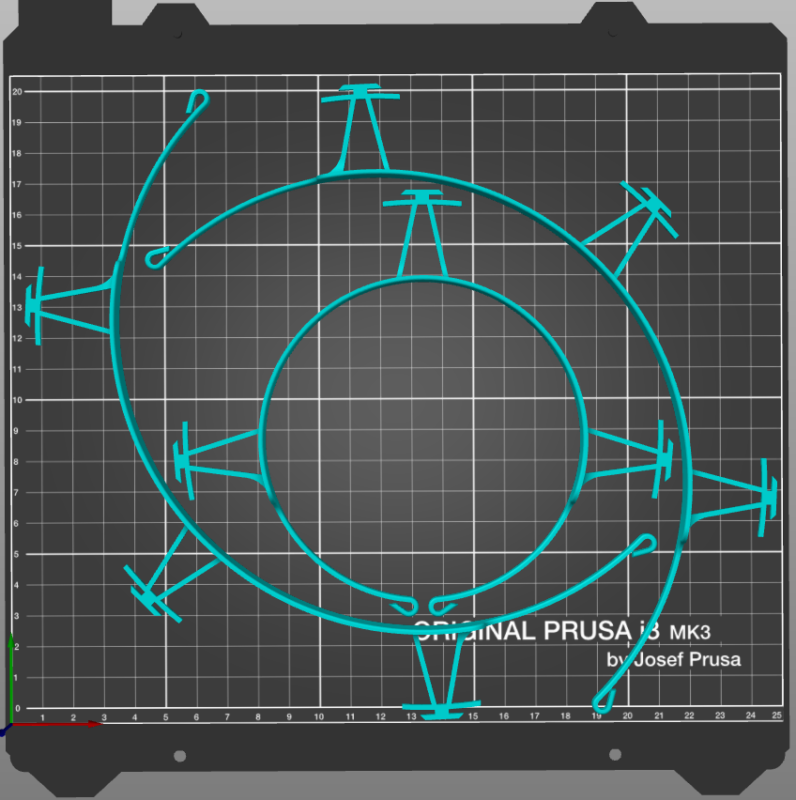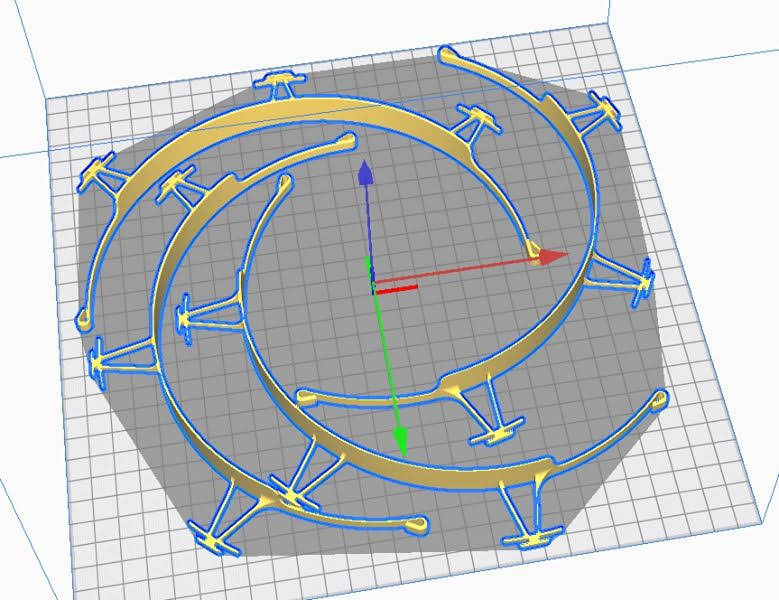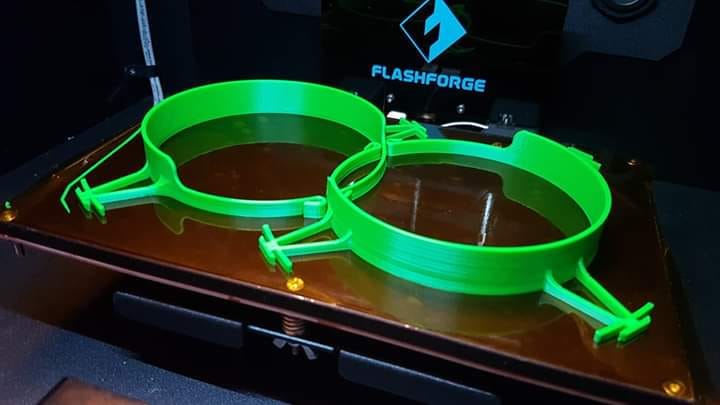 Perfect The First Layer
Difficulty Level: Easy
The first layer printed is the most important. Many of the later tips will depend on having a quality first layer to build upon. Try to print a first layer that:
Firmly adheres to the bed
Provides a smooth surface to build on top of
Doesn't have any missing or thin areas (aka under-extrusion)
Some tips to get an excellent first layer:
Ensure the bed is level
Print the first layer slower than the rest of the print (30-60mm/s)
Print the first layer at a lower height than the rest of the print (0.1-0.2mm)
Print the first layer with a higher flow than the rest of the print (110-300%)
Add a reusable layer of tape to the bed (masking or gaffer's tape)
A combination of the above
Some things to avoid, if you can:
Rafts and brims add lots of time and material to the print – but a small skirt can help to prime the nozzle
Printing the first layer slower often allows you to speed up the rest of the print. Sometimes by enough to make up for the slower first layer and more!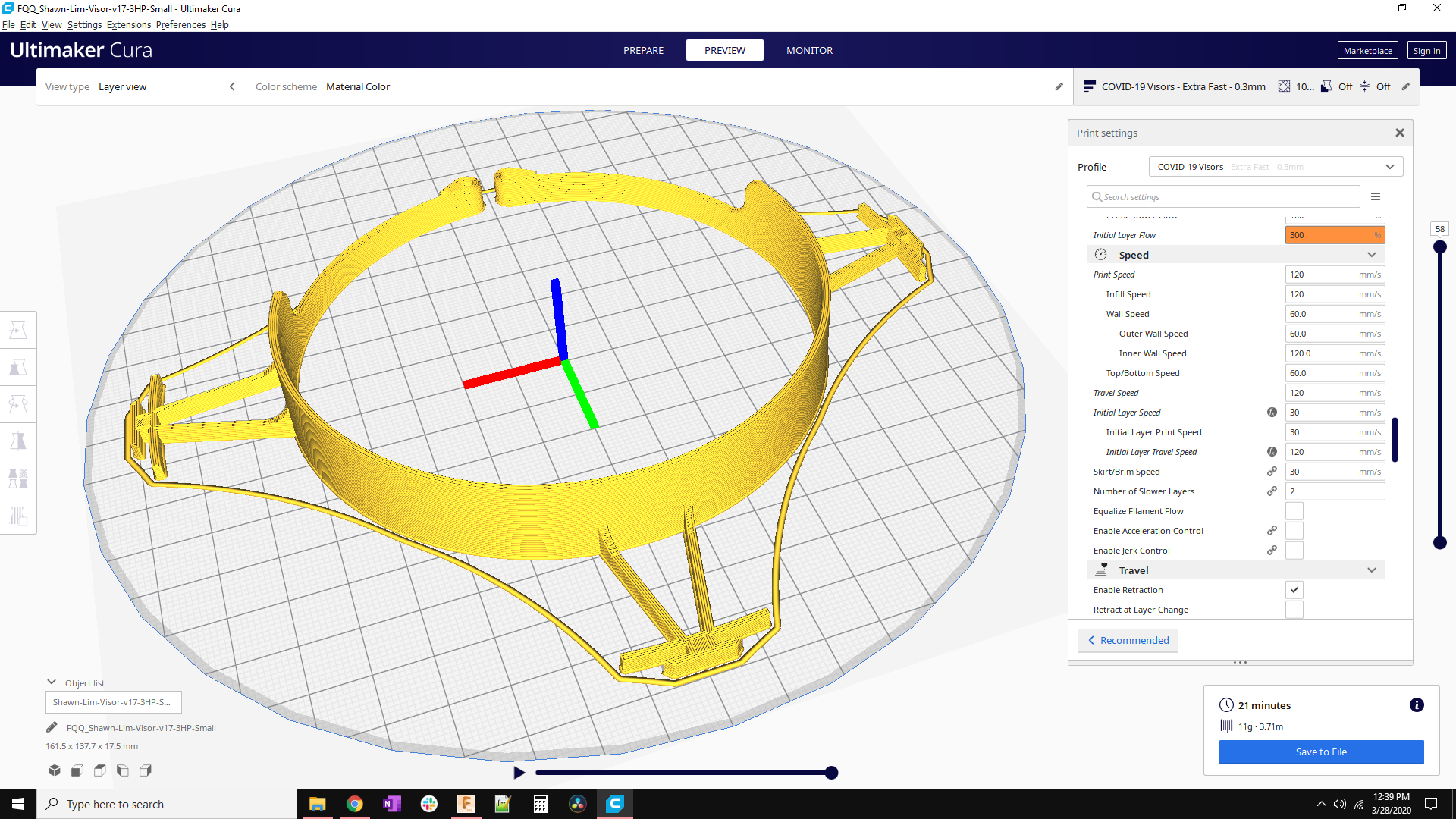 Speeding Up The Rest
Difficulty Level: Easy
Once the first layer is printing well, increase the print speed until the quality begins to degrade. Most users with printers that are running well are able to achieve speeds around 90-150mm/s, while still producing functional visors. Be sure to keep the speed of the first layer slower than the rest of the print.
This step will increase your throughput the most. Many printers are configured by default to print at 60mm/s or less, but are capable of printing this visor design at more than twice that speed.
Printing Wider Lines
Difficulty Level: Medium
You can reduce the number of lines printed by making them wider. Normally this is done by replacing your printer's nozzle with a larger one, however this is NOT always necessary.

Most consumer printers come with a 0.4mm wide nozzle, and are configured to print 0.4mm wide lines. Printing the same line width as the nozzle size makes perfect sense, but it is possible to print lines that are much wider than the nozzle.

The video below explains the process in great detail, but there's a good chance simply setting your line/extrusion width setting to 150-200% of your nozzle width will significantly speed up your print. Some users have reported the visors seem to come out stronger as well.
Printing lines twice as wide will reduce the time to print by close to half.
Stacking
Difficulty Level: Hard
Before you start stacking your prints, please read the following information carefully, as stacking may NOT make sense for you!

Printing stackable supports adds significant time, material and complexity. You will also need additional time to separate the visors, and remove the supports.

If you can clear your printer bed occasionally, you will likely produce a lot more visors, and waste less material by printing unstacked.

Please understand that our goal is to provide as many visors as we can to those who need them.

There are good reasons to stack if you absolutely need to, but please don't produce big, inefficient stacks just to boost your ego on social media.
Please do the math before deciding to stack, and our healthcare professionals will thank you.
Stack Size
Stacked
Time
Unstacked
Time
Time
Wasted
Lost
Visors
2
59m
42m
17m
0.76
4
1h 58m
1h 24m
34m
1.62
8
3h 56m
2h 48m
1h 8m
3.24
16
7h 52m
5h 36m
2h 16m
6.48
32
15h 44m
11h 12m
4h 32m
12.95
If you printed a stack of 16 visors, you probably could have printed 6+ more if you printed unstacked instead.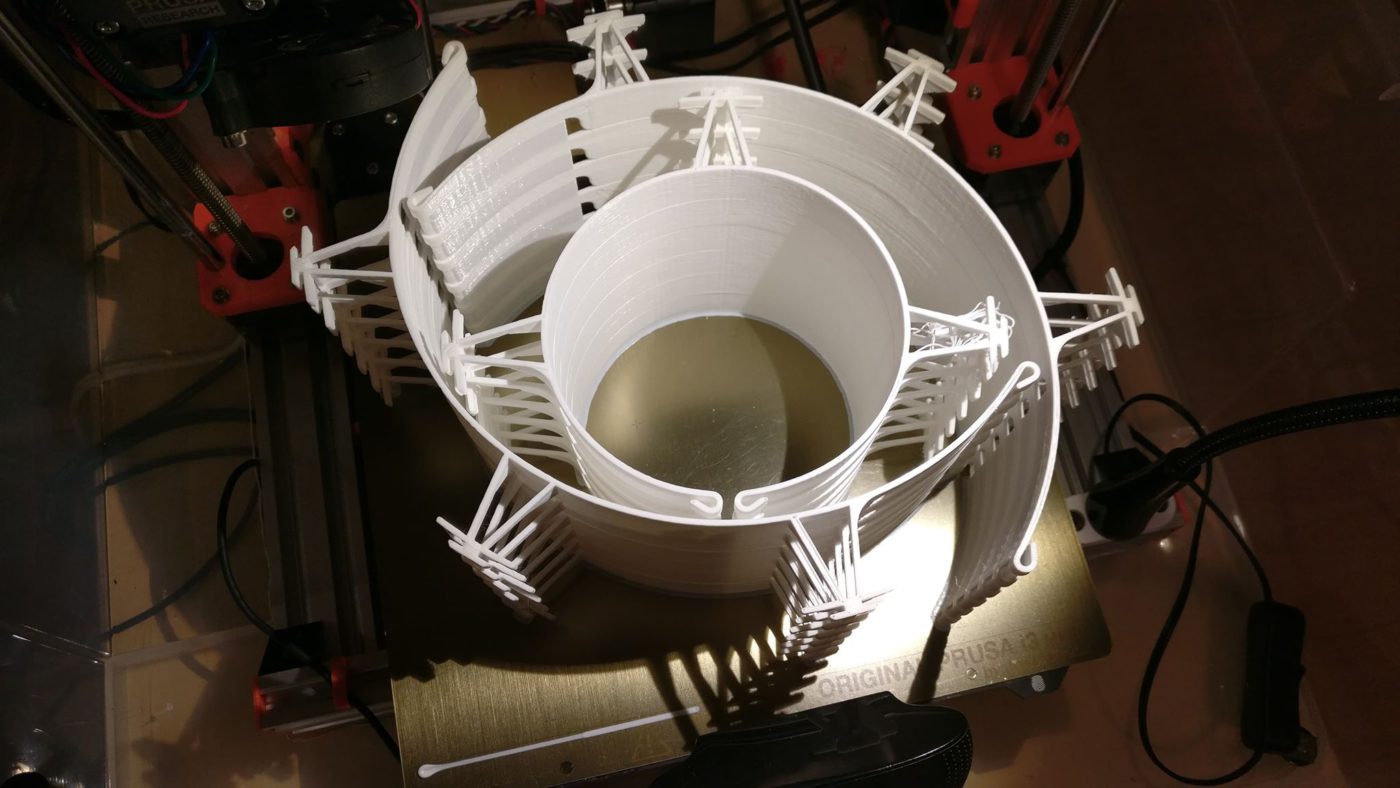 Stackable STLs are currently available only for the 3HP version:
Special thanks to Dave Minock, Kevin Birchall, Clifford Seipke, Greg Needel, and especially Ruo Mu Guo for your work on these stackable STLs.
Automatic Bed Clearing
Difficulty Level: Hard
A more efficient solution than stacking is programming your printer to automatically remove visors when they are complete. This can be done by adding custom code to the end of your print job that will cause the print head to push the visor off the printer.

Please note, attempting this can cause irreparable damage to your printer. You have been warned!

The video below demonstrates the process. We recommend using a heated bed with a special surface that automatically releases parts when cool, such as the AnyCubic UltraBase. The M190 command can also be used to wait until the bed has cooled to a certain temperature before attempting removal.

Although this is an amazing tip, I would NOT attempt this one, unless you are very familiar with G-Code, know your printer's limits, and you know for sure the visors don't require a lot of force to remove from the bed.